This patient came in for correction to her open bite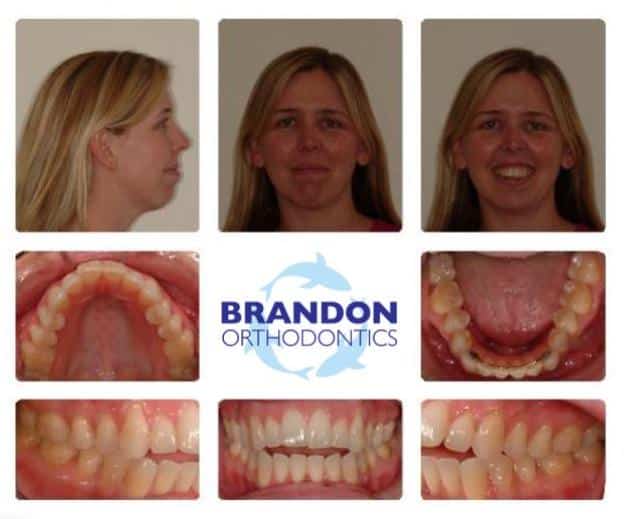 After braces with orthognathic surgery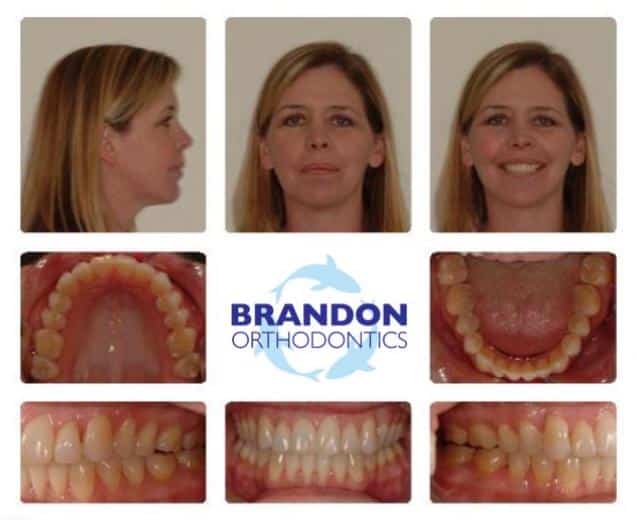 This patient had 2 teeth that were blocked out in the jaw and not coming down into the arch. We had to place surgical chain on both teeth to pull them down into the arch.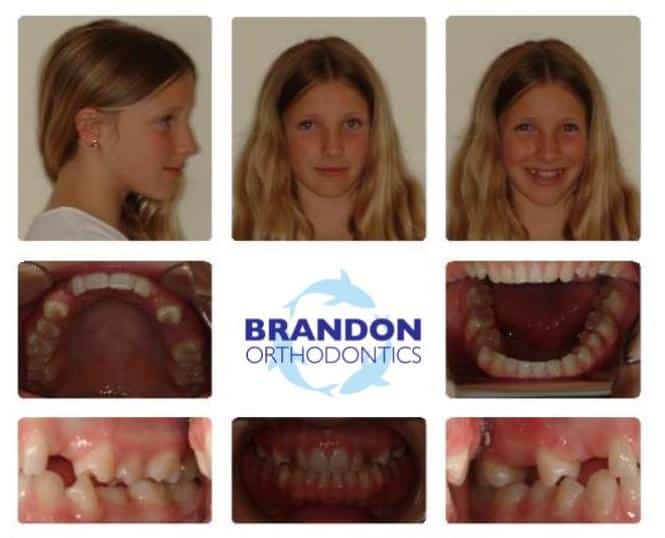 The corrected jawline and alignment down into the arch.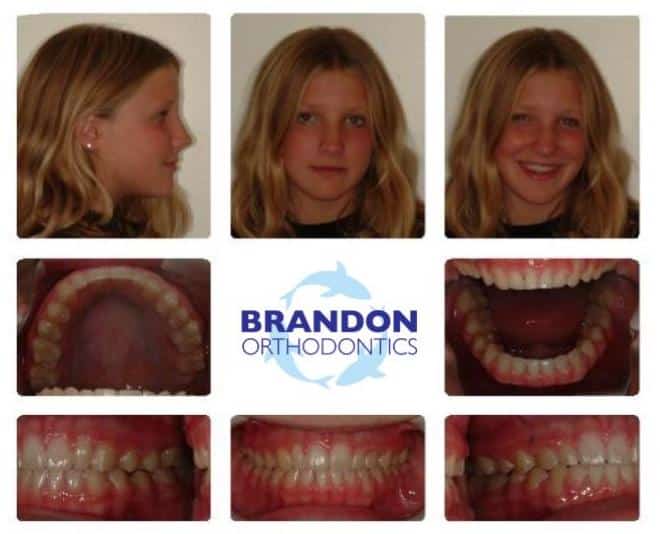 This patient started treatment with the possibility to need 4 teeth extracted.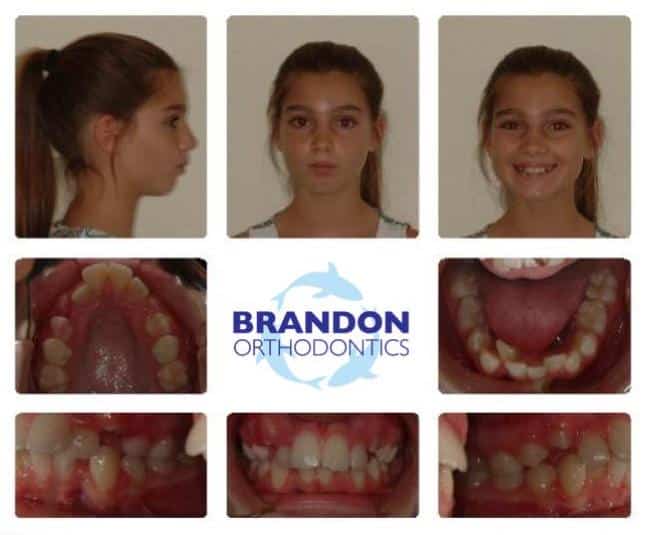 But after upper and lower expanders, a Forsus appliance and comprehensive braces she didn't need to have 4 teeth extracted.